By Sarah Wright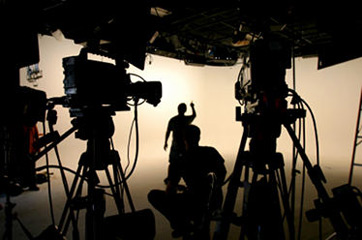 Fake College, Fake Students, Real Lessons
There seem to be a lot of books, movies and TV shows focused on students. While the settings and scenarios the characters find themselves in aren't always exactly realistic, they still provide some food for thought for non-fictional college students. Here are our top three favorite examples of fictional college students who serve as good (or cautionary) examples. Maybe you can look for some lessons next time you watch a movie or TV show with college students in it.
Lewis Slonick, Revenge of the Nerds
Revenge of the Nerds is ultimately a great story about outcasts finding their place in the world by refusing to back down and accept the treatment of bullies. It's pretty heartwarming. Of course, there is that problematic bit about Louis getting the cheerleader to hook up with him by tricking her. Definitely DO NOT do that; that's not a good strategy. But the core message of the movie - that 'nerds' have skills that allow them to triumph over bullies, and that college may be the perfect place for this to happen - is a good one. You may feel like an outcast in high school, but if you make your college selection wisely, you'll end up with friends who share your interests and priorities.
Andrea Zuckerman, Beverly Hills, 90210
In the '90s, the characters Beverly Hills, 90210 were widely considered to be extremely cool, and were generally more concerned with their social exploits than actually being high school students - well, maybe all of them except for Andrea Zuckerman, the show's token hardworking nerd. When the show was about the characters' lives in high school, Andrea was a straight-A, straight-laced student focused on her dream of attending Yale. But fast forward a few years to when the gang moves on to college, and hardworking Andrea still hangs with the rest of those dummies at a fictional state university in LA.
Now, before anyone gets mad, we're not saying that only dumb people go to state universities. But this is TV fiction here - the rest of the cast was pretty dumb (you'd kind of have to be to have that much constant drama in your life, right?), and Andrea was obviously set up as the high achiever. It makes sense that they'd want to keep the cast together when they moved on to college, but it still doesn't make sense that Andrea did a complete 180 on her college choice. If you can't get into your dream Ivy, or find that it's not all it's cracked up to be when you do, remember that there are plenty of other top-tier schools that you can attend. You don't have to resort to going to the state university that's extending the charity of admissions to your dopey friends.
Troy and Abed, Community
Troy and Abed are loveable nerds who provide much of the entertainment on an already pretty amusing TV show. They're probably the most stereotypically 'college-y' of any of the other characters, since they're actually college-aged (and they act like it). Among the valuable lessons you can learn from this duo are that college can be as much about making lifelong friends as it is about your education, and that you should think carefully before you agree to move in with your friends. Also, if you want stereotypical college fun, you might have to make those scenarios happen by your own hand.
There are plenty of fictional schools to choose from if you want more education-set entertainment.