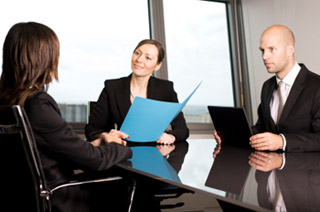 Go Ahead, Major in Sociology
Why is it such a widely accepted notion that liberal arts degrees aren't a wise investment? It is a strong statement for such a broad category. 'Liberal arts' typically refers to subjects like fine arts, literature, history, political science, languages, philosophy, math and psychology. Unlike majors in, say, business or engineering, these disciplines don't necessarily have specific corresponding career fields. Instead of providing technical or professional training, these subjects are intended to give students a well-rounded education that incorporates a variety of different knowledge areas.
That fact could be the source of the problem. It's easy enough to deduce what chemistry majors will be doing after graduation. But a philosophy major? Unless you get lucky, no one is going to pay you to be a philosopher. For most liberal arts majors, there's no clear path laid out after graduation. However, that's not necessarily a bad thing. Liberal arts disciplines give students the ability to function in a variety of settings. Of course, that means students of the liberal arts have to be prepared for what's ahead.
The Catch
Teachers, lawyers, politicians, journalists, administrative professionals, computer programmers, fashion designers, business owners, musicians, museum professionals, nonprofit directors - the list goes on, and you can find liberal arts majors working successfully in any of these fields. But that doesn't necessarily mean it's a breeze to get the job of your dreams after college without some planning.
There is no hiding that the unemployment rate of a liberal arts graduate tends to be higher than other careers. However, there is something you can do to increase your chances of finding work after graduation. According to a study conducted by Burning Glass, students who graduate with a liberal arts degree can increase their employability by combining the degree with knowledge and skills in a specific career field, such as marketing, sales, business, social media, graphic design, data analysis, computer programming or IT networking.
You don't need to get a full-time job, but getting some experience under your belt in one of these areas before you graduate can only boost your chances of getting started on a great career. Extra classes, part-time jobs, internships and summer jobs are all great ways to acquire these skills.
The Benefits of a Liberal Arts Education
Graduates of liberal arts programs obtain skills valued by employers. Liberal arts programs give such a wide range of experiences that it's easy to tailor your abilities to any number of jobs. The following is a small sample of the benefits of a liberal arts education.
Communication Skills
Strong speaking and writing abilities are incredibly important in pretty much every career field. Good thing liberal arts majors spend most of their school time writing and discussing what they're studying. This skill is something that can be carried across all careers.
Reading Comprehension
Reading is a skill, and it's one that can improve greatly with practice. Liberal arts classes involve a ton of reading, and this will benefit you in any career.
Cultural Understanding
Students of the liberal arts study people and cultures. They are asked to think about problems in the world and to come up with creative solutions. Liberal arts students understand diversity.
Analytical Abilities
You aren't going to get far in a liberal arts degree program if you can't take in information and analyze it. In other words, earning a liberal arts degree is a 4-year exercise in thinking for yourself.
Straying off the beaten path with your career choices doesn't mean you've wasted your education.