By Sarah Wright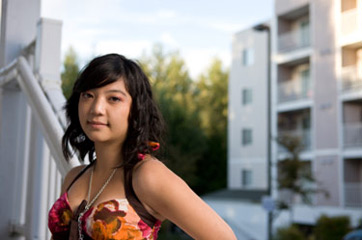 Landlords
While you were living on campus, you probably had an RA or HA who was your primary contact for issues in the dorm. When you move off campus, your landlord is going to become your contact for everything, and he or she might not be as friendly and helpful as the on-campus housing staff were. Though some landlords are attentive and responsible, others don't really care that your faucet is leaking, so long as you're paying them every month.
It's a good idea to try to start off on a good foot with your landlord right away by establishing a respectful, professional relationship. If you notice that they're being flakey or cagey before the lease is signed, you might want to try to find somewhere else to live. This could be an indicator of problems to come.
Security Deposit
You may have had to pay a security deposit to live in the dorms, and a security deposit for a rental property might be similar to what you paid to live on-campus. But sometimes, security deposits can be high, and some landlords are pretty strict with how they take deductions. Overall, you should be careful and do your best to take care of the property while you're living there, but accidents do happen. You might not want to set it up so getting the security deposit back is an absolute necessity. Getting any part of your deposit back should be seen as a pleasant surprise.
Utilities
Chances are that the cost of water, heat, electricity and Internet were included with the cost of your dorm room. Some utilities might be included with your monthly rent for off-campus housing, but this tends to differ from property to property. Make sure you know what utilities you'll be responsible for before moving into the house, and try to pay attention to how much of each resource you're using each month so your bills don't get astronomical.
Furnishings
Though it's possible to find furnished houses and apartments off-campus, you'll probably have to buy some furniture for yourself. On-campus housing usually is totally furnished, but it's rare that you'll move into a place that doesn't require you to spend money on a bed, couch or other furniture that is pretty necessary for a functional living space.
Roommates
Unless you got to choose your dorm roommate, you'll probably have your first chance at curating your living arrangement when you move off campus. Think carefully about who you want to live with, and make sure you live with people you'll get along with. There might be systems in place to deal with roommate conflicts in dorms, but you'll be on your own when you move out of college housing.
Moving off campus has its perks, too. For example, you'll be able to expand your mealtime options.