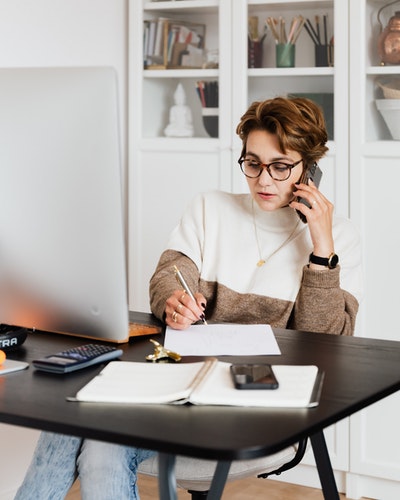 How to Become a Travel Planner
Travel planners book and coordinate the various aspects of clients' travel itineraries, including transport, accommodation, and leisure activities. A travel planner's job description may also include giving advice related to destinations and the time period during which to travel, as well as tailoring travel packages to clients' budgets.
The typical travel planner job is with a travel agency or a tour operator, and while many travel planners work in offices, some may work from home. A variety of occupational roles are available for travel planners, including office manager, travel consultant for businesses, and holiday planner. A successful travel planner has excellent organizational and problem-solving skills, and uses their strong interpersonal skills to build and maintain relationships with clients. As a travel planner it is also important to have in-depth geographical knowledge and cultural awareness in order to be able to cater to clients' needs effectively.
A number of certificate programs for prospective travel planners are classroom oriented, although many are taught online. Requirements for certificate programs range from 5 non-credit classes to almost 29 semester credits. The longest of these programs generally takes two full-time semesters to complete. Information on opening a home-based travel agency is included. Some programs have no stated prerequisites, while others expect a high school diploma or its equivalent.
Certificate Program in Travel Planning
Because of the diversity of goals for travel planner certificate programs, there is a corresponding diversity in coursework. Courses may cover:
Introduction to the travel industry
Car rental, train accommodations, and other ground services
Computer programs for the travel industry
Determining fares and purchasing tickets
How to plan personalized itineraries
Legal information for home-based travel businesses
Certification & Continuing Ed for Travel Planners
Although not required, certifications for travel planners are offered through The Travel Institute. The certifications available include the Certified Travel Associate (CTA), Certified Travel Counselor (CTC) and Certified Travel Industry Executive (CTIE). In addition to taking the certification exam, the CTA applicant must have one and a half years of full-time experience in the industry, while the CTC applicant must have a CTA and five years of experience. The CTIE applicant must have either a CTA or CTC, five years of experience and write a White Paper.
The Travel Institute also has a program to prepare entry-level workers to take the CTA test. Additionally, the institute has programs to help home-based agents, as well as lifestyle and destination specialists. It also offers certification workshops several times a year. To maintain certification, a minimum of ten CEU units must be earned annually. The institute offers a long list of approved programs.
Students who wish to work in the travel industry may pursue training through credit and noncredit certificate programs. Coursework typically covers a variety of skills related to the industry, such as itinerary planning and ticket purchasing, to prepare graduates for employment as well as professional certification through The Travel Institute.
Many employers look for candidates who have graduated from degree programs related to travel planning. There are a number of third-level colleges which offer bachelor's and master's degrees in tourism and hospitality, which will not only refine your knowledge of the travel industry but will also equip you with highly desirable business management and administration skills. You may also be in a position to learn a foreign language through your university program, which is a major asset for those seeking to become a travel planner.
Job Outlook & Salary for Travel Planners
The U.S. Bureau of Labor Statistics (BLS) anticipated a 26% decline in employment of travel agents from 2019-2029. Job opportunities could be affected by consumers' ability to book their own travel plans online (www.bls.gov). In 2019, the median annual wage for professional travel agents was $40,660. While by far the largest number of jobs were with travel agencies and services, those who worked for the support services industry received the highest wages.
The table below gives an overview of travel planners' salaries across the spectrum:
| Percentile | 10% | 25% | 50% | 75% | 90% |
| --- | --- | --- | --- | --- | --- |
| Annual income | $23,660 | $30,400 | $40,660 | $54,710 | $69,420 |