By Sarah Wright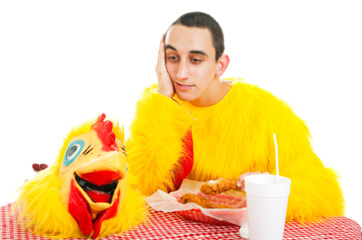 You Can Balance School With a Paid Job
It might seem difficult, but if you approach the job-hunting (and job-having) process intelligently, you'll be able to succeed in both roles without going too crazy. The main challenge will be scheduling - making sure you can do what you need to do for both work and school without driving yourself crazy. Following these steps will be helpful as well.
Pick a priority and stick with it.
Whether you choose to prioritize school or your job, you need to pick a focus for your time and make sure that one doesn't start encroaching on the other. We suggest prioritizing school, both since you're paying for it and since poor performance in a class can have serious impact down the line. That choice means taking classes that might overlap with your work schedule because you need those specific credits to graduate. It means not picking up a double shift the weekend before midterms. This will be much easier if you follow the next tip…
Make sure your employer knows you're a student.
Being up-front about your schedule and student status is a good policy. If it's going to be a problem for your employer, it's better they know before you come to rely on the job. It's just not worth the effort of trying to hide something as major as the fact that you're a student. Having an employer who is understanding, or even sympathetic, of this fact is going to be useful if, say, you need to take a week off for midterms or if you'd like more hours during a break.
Keep the two discrete.
Getting caught doing homework at work can be a one-way ticket to a firing. Unless you get spectacularly lucky and find a job and employer that permit you to do other work while you're on the clock, you should make sure you aren't bringing your school life into your work life. That break from education might be welcome, anyway. And of course, we don't need to tell you that working on stuff for your job during a lecture or class isn't a very smart use of your time.
Try to find a job that will augment what you do in school.
Some part-time, entry-level positions may be available in your field of interest, meaning you won't have to wait tables or do something similarly irrelevant to your future career. For example, if you're an art history major, you might be able to get part-time work as a gallery attendant or a slide library assistant. This can give you hands-on experience in a field in which you could conceivably work after graduation.
Check out some especially flexible jobs for students.