President Harry Truman signing the Fulbright bill
History of the Fulbright Program
At the end of the second world war, Senator J. William Fulbright introduced a bill calling for the use of surplus war property to fund the 'promotion of international good will through the exchange of students in the fields of education, culture, and science.' The bill was signed into law in August 1946 by President Harry Truman, which led to the creation of the U.S. Fulbright Program. Congress also created a Fulbright Foreign Scholarship Board (FSB), which administers the program alongside the binational Fulbright Commissions and Foundations, the Public Affairs Sections of U.S. Embassies abroad and the Bureau of Educational and Cultural Affairs.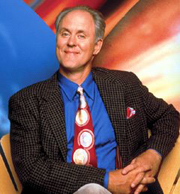 The goal of the Fulbright Program is to foster an international exchange of scholars and educators. Since it was established, more than 47,000 American students and 152,000 international students have participated in the program. Famous Fulbright scholars include economist Joseph Stiglitz, composer Philip Glass, actor John Lithgow and opera singer Renee Fleming.
Top 5 U.S. Fulbright-Earning Schools
Aspiring Fulbright scholars take note: The following schools produced the most Fulbright awards for the 2009-2010 school year. Although the award is based on the individual student's merit independent of their institution, schools are closely involved in the nominating and application process. Attending a school with a history of Fulbright scholars can give students a stronger support system for their application.
In 2009-2010, Michigan State University (MSU) will send seven students abroad in the Fulbright Program. MSU has ranked among the top 100 universities in the world for the past six years according to Shanghai Jiao Tong University's Academic Ranking of World Universities. They're also ranked in the top 10 U.S. schools for both study abroad participation and international student enrollment.
The University of Michigan at Ann Arbor (U-M) also has seven Fulbright scholars this year. The Princeton Review has ranked U-M among the best Midwestern colleges.
The University of Oregon (UO) is the final school in the three-way tie for the most Fulbright awards this year with another impressive seven scholars. Boasting over 110 international programs, UO is ranked among the The Princeton Review's best Western colleges.
New York University (NYU) also made an impressive showing with six Fulbright scholars in 2009-2010. One of The Princeton Review's best Northeastern colleges, NYU's faculty can also boast 12 MacArthur Fellowships and four Pulitzer Prizes.
Pennsylvania State University rounds out the top five with another six students earning 2009-2010 Fulbright awards. Penn State has done well in many different rankings, including U.S. News and World Report's top 50 public U.S. universities and Kiplinger's best 100 value public colleges.
Note: the above list just covers undergraduate institutions. To learn more about master's institutions and community colleges that earned 2009-2010 Fulbrights, visit the Chronicle of Higher Education.
Top 5 Fulbright Countries
Not only does the Fulbright Program give American students the opportunity to study and perform research abroad, it brings international students into the U.S. to interact with and enrich our institutions. The following countries are sending the most Fulbright scholars to the U.S. in the 2009-2010 academic year:
1. Germany (196 students)
2. Pakistan (149 students)
3. Chile (71 students)
4. Russia (64 students)
5. Indonesia (62 students)