by Eric Garneau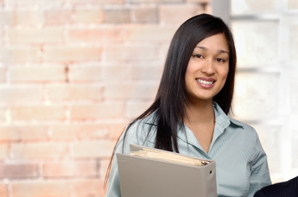 Back to School
If this is your second go-around in college, you may remember not caring too much about tax season last time. After all, lots of college kids aren't even required to file with the federal government (although they certainly have that option). But if you're an adult who finds him or herself back to the grind, things have changed. If you have a job where you make over $5,000 a year (and hopefully you do) you're probably used to hitting that April deadline at H&R Block or with Turbotax every year. But did you know that being back in school can actually help you save on your taxes? At least you can recoup a little bit of all that money you're putting in.
How? With tax credits! The federal government provides taxpayers with a few different options to offset the costs of higher education. You can't claim all of them at once, and some of them won't be available to you at all, but when you're prepping your taxes (or having someone do it for you) make sure to investigate these options, which can increase your tax refund by thousands of dollars. That's nothing to sneeze at.
1. The American Opportunity Credit. Available to students in their first four years of college, this credit grants $2,500 annually to those eligible. Better still, for the 2011 tax year eligibility requirements have been lightened. If this is your second time at college, you may not qualify, but if you've never been, this credit provides a perfect opportunity to help level out your finances.
2. Tuition and Fees Deduction. If you can't claim the American Opportunity Credit, this deduction might be right for you. It allows up to $4,000 to come off your income to pay for things like tuition, room and board, supplies and necessary transportation costs. Be warned, if you file married but separately, this deduction isn't available, and the total amount you can take depends on your adjusted gross income.
3. The Lifetime Learning Credit. Perhaps of most relevance to students who return to school later in life, this credit grants up to $2,000 towards one's tax refund. It's especially helpful because it can be used by students in an undergraduate or graduate program or even in vocational training, so you can put it toward the cost of earning a certificate at a local community college or technical school. And unlike the American Opportunity Credit, this can apply no matter how long you've been in school, so even if you've had a tough time deciding what you want to do or you just can't seem to finish your program, this can really help you out come tax time.
Looking for other ways to cover job training? Find out how to do it without spending your own money.