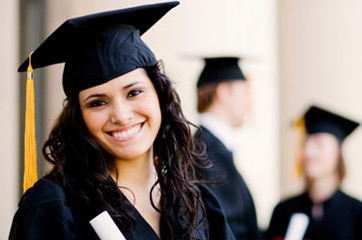 Why a Second Bachelor's Degree?
Once you've been through undergraduate school, you probably don't want to go back. You might miss some things from college, but that doesn't necessarily mean you aren't ready to move on with your life. Or, you might want to pursue your education further, and graduate school could be your first consideration. So why would anyone want to get a second bachelor's degree? Well, as it turns out, there are plenty of good reasons to get an additional undergraduate degree in lieu of going to grad school or giving up on higher education altogether. Here are a few of them.
You want a job that isn't in the scope of your degree.
If you majored in, say, a science field but you end up wanting employment as a social worker after graduation, you might not have all the skills and knowledge potential employers will be looking for. It may not make sense to get a graduate degree in a completely foreign field, since most grad programs expect students to have foundational knowledge that allows them to pursue advanced study. Grad school isn't for building up basic knowledge and familiarity within a discipline - that's the idea behind bachelor's programs.
Your current field has evolved in a new direction.
It's not uncommon for new sub-categories or fields to develop in existing careers. As existing careers and areas of expertise evolve or merge together, it may be beneficial to earn a second degree in order to stay on the cutting edge of advancements in your field, or to be a trail blazer in newly developing areas.
You don't have the right credentials for grad school.
Sometimes, your first degree doesn't provide what you need to get into grad school. Maybe it was your academic performance, or maybe you want to pursue an area of study in grad school that you didn't as an undergrad. Either way, a second bachelor's degree, or even just good performance in some non-degree classes at the undergraduate level, can be a good way to quickly solve those types of problems. Typically, undergraduate programs are less expensive than graduate programs, too.
Your current career path isn't working for you.
You may have loved what you studied in college, but that doesn't mean it's translated to a job for which you have even a single shred of enthusiasm. Going back and studying something more directly translatable to a career you'd actually like isn't a bad idea. Earning a second bachelor's degree that's more targeted to a specific job field you're interested in may help display your seriousness in making that transition.
It won't take as long as you might think.
If you already have one bachelor's degree, you've probably taken several classes that are core requirement-type classes at other schools. You might be able to transfer those credits and earn another degree in less than four years. Colleges and universities may have a specific application process for students pursuing a second bachelor's degree, so be sure to check out a college's admission policies.
It's important to consider whether grad school is right for you before committing to any additional higher education.