By Eric Garneau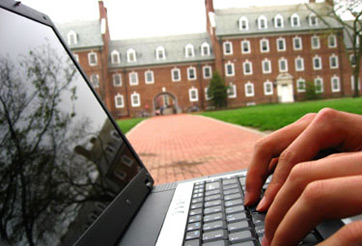 On the Internet
A number of websites host pages with helpful tips for first-generation learners. For instance, both the ACT and the College Board (which administers the SAT) have pages dedicated to such students. They include suggestions on what classes they might take in high school, where they can seek financial aid and what their families can do to help.
If you're looking for more detailed assistance, you can check out FirstintheFamily.org, a website established by a non-profit group for the sole purpose of helping first-generation students go to college. Here you can find helpful YouTube videos, a list of links to college search and financial aid websites, and even checklists for high school students broken down by grade level.
Once you make it to college, your options haven't run out! Most universities have set up a web page with strategies on how first-generation students can adjust to living on campus. Often, these pages have information regarding campus counseling for those students who find the transition especially difficult.
Scholarships
Some schools, like Catawba College in North Carolina and the University of California, Santa Cruz, have set up scholarships specifically for first-generation students. If you're not attending one of those schools, though, don't worry! Coca Cola has established the Coca Cola First Generation Scholarship for academically apt first-generation students in financial need. The scholarship's available to those looking for both undergraduate and graduate education. Similarly, Mercedes offers the Mercedes Benz Drive Your Future scholarship to first-generation students, although they ask recipients of the scholarship to spend time serving in their communities after they graduate.
Student Housing
A few universities even offer specialized housing to first-generation students. For instance, the University of Cincinnati has a special off-campus Gen-1 House which includes on-site mentoring and more structured rules to help new students through the college transition. Similarly, both the University of Texas and Texas Tech provide specialized mentoring and learning programs for first-generation learners.
Looking for more ways to net some financial aid? Check out these five unusual scholarships.