By Megan Driscoll
Dr. Temple Grandin holds a bachelor's degree in psychology and both a master's and doctorate in animal science. She has published several books, been inducted into the National Cowgirl Hall of Fame and was named a 'hero' in the 2010 Time magazine list of the 100 most influential people in the world.
She's also a high-functioning autistic. But Dr. Grandin doesn't see her autism as an obstacle to her achievements. In her 1996 book, Thinking in Pictures, she famously asserted, 'If I could snap my fingers and be nonautistic, I would not. Autism is part of what I am.'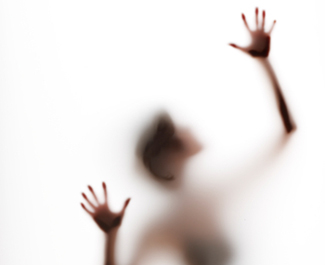 Advocating for Autism
Dr. Grandin became known early in her career as an advocate for autism. She first spoke in public on the subject in the mid-1980s, when she was still a student. Dr. Ruth Sullivan, founder of the Autism Society of America (ASA), invited Dr. Grandin (then Ms. Grandin) to speak at one of the ASA conferences.
Because Ms. Grandin had already spent years working to learn to communicate with 'neurotypical' people, she was able to convey from personal experience what many people suffering from autism cannot: What it's like to live inside the mind of an autistic person. This made her both an important advocate for the autistic community and an invaluable resource for families hoping to learn more about what their loved ones were going through.
Over the years, Dr. Grandin has published five books on autism, both describing her own experience and offering advice for adolescents and young adults with high functioning autism. She also invented the 'hug machine,' otherwise known as the squeeze machine, all the way back in 1965. The hug machine is a deep pressure device designed to relieve anxiety in hypersensitive individuals who are over-stimulated by being held by other people. She developed it for her own use, and a number of subsequent studies have found that using the machine can reduce tension and sometimes stress in children with autism.
A Hero to Animals
Dr. Grandin's heroism doesn't stop with human beings. She is equally well regarded for her advocacy for animals, and livestock research has been her life's work.
Dr. Grandin's research in animal science has led her to develop a number of types of humane livestock facilities and animal handling equipment, which has won her several industry awards. And in addition to her books on autism, Dr. Grandin has published two books about animals. Her work is widely cited in the animal welfare community, due in part to her argument that, although animals are technically property, they must be afforded ethical treatment that isn't required for things.
Dr. Grandin attributes her insights into animal needs to her unusual ways of thinking and perspective on the world. She has a profound understanding of how it feels to be constantly threatened by one's surroundings and has worked tirelessly to help keep animals out of these conditions.
Dr. Grandin is currently a professor of Animal Science at Colorado State University, where she teaches courses on livestock facility design and livestock behavior. She also consults with the meat industry on livestock handling, animal welfare and the design of humane livestock facilities.
Inspired by Temple Grandin? Learn about Chuck Close, who overcame several learning disabilities to become one of America's most acclaimed artists.