Preschool Director
A preschool director's job duties include overseeing daily operations such as hiring staff, managing enrollment and overseeing day-to-day activities at a preschool. A preschool director typically needs formal education and state licensure.
Preschool director requirements may or may not include a college degree. Some employers may prefer candidates with a master's degree, typically in early childhood education. A state-issued license is mandatory for this job, and optional certification is available.
| | |
| --- | --- |
| Required Education | Varies among a high school diploma, bachelor's or master's |
| Other Requirements | State license often required |
| Median Annual Salary (May 2019)* | $48,210 for preschool and childcare center directors |
| Projected Job Growth (2019-2029)* | 1% for preschool and childcare center directors |
Source: *U.S. Bureau of Labor Statistics
Preschool Director: Job Description
A preschool director creates policies, manages staff and oversees daily operations. The director is the lead administrator of the school and handles problems with staff and students. They develop the curriculum and ensure the school meets any standards set by law. Other duties include teaching classes as needed, determining spending responsibilities and making admission decisions. Preschool directors work in public and private preschools.
Preschool director job duties include overseeing daily operations.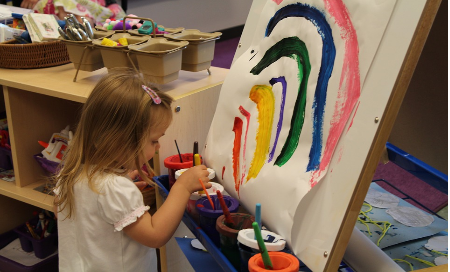 Job Outlook and Salary for Preschool and Childcare Administrators
According to the U.S. Bureau of Labor Statistics (BLS), in 2019 preschool or childcare directors held about 69,020 jobs (www.bls.gov). The BLS predicted the number of jobs for these education administrators would grow 1% from 2019-2029, which is slower than average. The median salary for preschool and child care administrators, as reported by the BLS in May 2019, was $48,210.
Preschool Director: Education Requirements
Education requirements for preschool directors vary among public and private preschools. It is standard for private schools to require a director to have at least a bachelor's degree, while public schools may not require a college degree. However, some public and private schools may require a master's degree.
A bachelor's degree in early childhood education or a related field offers students courses in child behavior, early childhood curriculum and teaching methods. A master's degree in early childhood education with a focus on leadership prepares students to become an administrator through courses in education administration, teacher preparation and policy.
NAC Certification for Preschool Directors
Preschool directors also have the opportunity to earn the National Administration Credential (NAC) from the National Child Care Association. This credential is recognition that a person has the knowledge and skills needed to run a preschool. To earn the NAC, a person must take the NAC course that covers topics including:
Organization development
Administrative planning
Marketing
Personnel management
Laws and regulations
Community relations
Finance
State Licensing for Preschool Directors
Licensing requirements for preschool directors are set at the state level. Most states have a licensing requirement for preschool directors. According to the Texas Department of Family and Protective Services, for example, anyone serving as an administrator of a child care institution in Texas must hold a Child-Care Administrator License (www.dfps.state.tx.us). In Colorado, according to the Colorado Department of Human Services, any person serving as a director of a child care center not exempt under the regulations must hold an Official Large Center Director Qualification Verification Letter (www.cdhs.state.co.us).
Preschool directors run administrative duties and manage the daily operations at a preschool, which they need licensure for. Most of these positions necessitate a relevant bachelor's degree or possibly higher, though some schools don't require any formal education. Certification could be beneficial to those seeking job opportunities.