By Jessica Lyons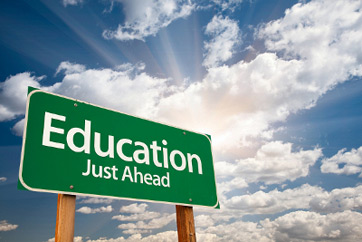 European Union Grant
In August of 2011, the OpenCourseWare (OCW) Consortium reported it would be teaming up with higher education institutions in Europe following a grant from the European Union, made through its Lifelong Learning program. There will be universities from the Netherlands, Spain, Belgium and France participating in the project, which is called 'OpenCourseWare (OCW) in the European Higher Education Context: How to Make Use of its Full Potential for Virtual Mobility.'
'Promotion of the benefits of OpenCourseWare in European higher education can stimulate cross-cultural understanding through virtual means,' said OCW Consortium Board of Directors president Dr. Anka Mulder. 'These efforts will be greatly enhanced by the expertise brought by the OpenCourseWare Consortium.'
As part of the project, the European OCW network will be created. According to the consortium's website, the network will 'support open exchange of educational materials, quality assurance and sharing best practices.' Another focus of the project will be on the joint development of materials.
An Important Step in the OCW Movement
Certainly the OCW movement is an example of 'the more, the merrier,' since the more people who contribute to it, the more resources there will be available for everyone to use. There's no doubt that free educational materials will continue to be an important part of higher education, particularly as schools are expected to do more with less when faced with budget cuts. This new European project will surely make a big difference in the movement.
As these European educators contribute their materials and come to see the benefits of OCW, they might spread the word to their colleagues, thus resulting in even more professors getting involved. This project will also surely bring more attention to the efforts to create free resources and hopefully get more people to recognize why this is such necessary cause.
This project will also reach far beyond European countries. Once their resources have been completed and put out there for free use, learners all over the globe can access them. It will definitely benefit all individuals to be able to take advantage of the knowledge, perspectives and expertise offered by these European educators.
Want to know what it's really like to take an OCW class? Find out what it was like when one Education Insider reporter found out first-hand through a free online music course.