By Sarah Wright
A History of Gender Bias
MIT, the Massachusetts Institute of Technology, is one of the nation's leading schools for science and math. These are subjects that are traditionally more popular with men than with women, though that trend is starting to reverse. In 1999, the school released A Study on the Status of Women Faculty in Science at MIT, a report that attempted to address why there were so few female professors in scientific disciplines at the school. In addition to an analysis of the male-to-female faculty ratio, the report attempted to analyze how much female professors enjoyed their jobs.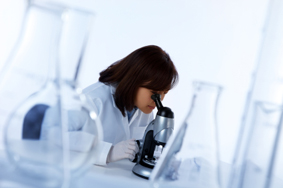 The report found that of the six scientific departments at the school, there were 209 total professors - only 15 of which were women. It was also shown that the number of female faculty was not increasing with time. In 1994, only eight percent of the science professors at MIT were women, and the report posited that this percentage hadn't changed much over the course of two decades. Interestingly, female junior faculty did not feel that their gender impacted them negatively, but tenured women did. The conclusion was that feelings of gender bias at MIT increased as faculty progressed to higher positions.
Going Too Far for Equality?
In response to this report, MIT started the Gender Equality Project (GEP). The goal of the project was not only to increase female faculty within the School of Science, but also across all of the schools at the university. As a complement to this internal aim, MIT hoped to influence other academic institutions to follow suit and hire more women to teach and conduct research.
Over the past 12 years, the GEP has been largely successful in achieving a more balanced gender ratio at MIT. The general response to the initiative has been positive, but it is not without critics. According to a March, 2011, article in The New York Times, some worry that the school now puts too much emphasis on hiring women. And the criticisms aren't just coming from men, who feel that this type of affirmative-action style gap closing works to their detriment.
Though many are pleased with the initiative, some female faculty at MIT are saying that they sometimes feel singled out due to their gender. Male professors aren't often expected to comment on their work-life balance or job satisfaction, after all. And the fact that the initiative exists may lead some to believe that women are getting their jobs simply because of their gender, and not because they are actually qualified to hold those positions. Additionally, the school's efforts to include women in all committee panels is creating some time constraints for women.
A Lasting Impact
Though the GEP hasn't produced perfect results, it is still an important step in reversing the perception that women aren't competent scientists. It may seem like an unnecessary effort to some, but we all simply need to remember Lawrence Summers, former president of Harvard University, to get a taste for the bias that can exist up to disturbingly high levels of power. Though Summers is no longer president of Harvard, remarks he made while serving in that capacity still echo. During a 2005 speech, Summers suggested that the gender achievement gap in science and math disciplines is due to a lack of aptitude in women, rather than any institutional or cultural bias.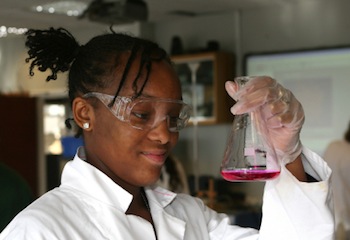 It is because of attitudes like this that the GEP has, and remains, so important. The female faculty members at MIT who spearheaded the initiative might have been uniquely placed to make the best impact in this area. As scientists, they gathered hard data, going so far as to physically measure the lab space given to women and men. Their findings were enough to convince Charles Vest, MIT's president at the time of the 1999 study's publication, that reality, and not perception, supported the women's feelings of inequality. Like many civil rights initiatives, these efforts for female equality in traditionally male disciplines may take a few generations to seem just, rather than forced or unfair. But ultimately, a few bumps in the road should not derail the progress at MIT.
If you want to learn more about female scientists, check out this article about Dr. Temple Grandin. Dr. Grandin is an autism activist and animal behavioral scientist.