By Sarah Wright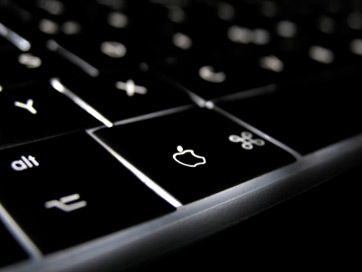 How to Choose a Computer
Whether you're a rising college freshman or a fourth-year grad student, there are a few factors to consider when purchasing a computer for school work. It's hard to give a cut-and-dried answer to the question of whether an Apple computer is better than one that runs Windows - colloquially known as 'PC,' short for personal computer.
Ultimately, personal preference is going to be the biggest and best factor to look at when choosing a computer. Most college campuses are equipped to work with both types of computer. If you don't have a strong preference one way or another, and you're looking for a tie breaker, consider these factors:
Cost
In general, Apple computers are more expensive than the many brands of Windows-ready PCs. Some people see the extra cost as a rip-off, while others see it as worth it. Apple computers are sleeker and more cleanly designed in general. Many consumers are willing to pay a few hundred extra dollars for an equally computing but better looking machine. The jury is mixed on whether Apple products are higher quality, though. Before shelling out for any computer, you should check reviews for specific model numbers at places like CNET and consider if you really want something aesthetically pleasing.
Campus Compatibility
As we said above, most college campuses are equipped to accommodate both Macs and other PCs. In the rare event that your campus expressly does not have resources for one or the other, that's going to be a pretty good tie breaker, unless you're skilled enough to deal with the headaches that can come from not being able to automatically connect to a campus network. Another campus factor to consider is what kind of tech support services are available. If the on-campus IT assistance and computer repair guys specialize in Apple computers, it might make your life easier to purchase a Mac.
Usage
There are only a few fields where it will matter what computer you're using. Graphic design is one of the first that springs to mind - Macintosh computers are generally considered industry standard in that field, so you might want to start your training on an Apple computer. On the other hand, if your field relies heavily on software that is only available for Windows-operated computers, it would be smart to get a PC. Do a little research into your desired field of study, ask professors in that department and call the campus IT services to see what they say. Whatever you decide, it would be smart to have researched more than just what the computer looks like and how much it costs.
Need help solving computer problems? Check out these computer repair blogs.