Should I Become a Tax Attorney?
Attorneys help individuals resolve legal disputes. Job-related tasks include:
Researching laws
Writing legal documents
Arguing cases in court
Negotiating settlements
An income tax lawyer is one who focuses their legal practice on handling income tax issues. To be an income tax lawyer, you must have a Juris Doctor (J.D.) and a license to practice law.
Lawyers generally work at least 40 hours per week or more. While working a case, the potential for longer hours is high. Most lawyers work in an office setting, although some travel may be required in order to meet with clients. While the job may be stressful at times, lawyers have the ability to earn high salaries.
Tax Attorney Requirements
| | |
| --- | --- |
| Degree Level | Juris Doctor (J.D.) |
| Degree Field | Law |
| Licensure | All states require licensure |
| Key Skills | Critical thinking, analytical reasoning, negotiation, research, and writing skills |
| Median Salary (2019) | $122,960 (for lawyers) |
| Job Outlook (2019-2029) | 4% |
Sources: U.S. Bureau of Labor Statistics (BLS); CareerOneStop
How to Become a Tax Attorney
Let's go over the steps you'll have to follow to become an income tax lawyer, as a tax attorney career path includes a number of requirements related to education and work.
Step 1: Complete a Bachelor's Degree Program
When thinking about how to become a tax lawyer, the first thing you'll need to consider is earning a bachelor's degree. The majority of law schools require that applicants complete a bachelor's degree program prior to applying for admission. According to the BLS, there is no specific undergraduate field of study required to be admitted to law school. However, also according to the BLS, many law students possess bachelor's degrees in the humanities, economics, or history.
To obtain a foundation in accounting, tax laws, and tax rules, aspiring income tax lawyers might consider completing a bachelor's degree program in accounting that includes coursework covering basic business tax issues. Knowledge of common income tax practices, which may be acquired through these programs, can help an individual when practicing as an income tax lawyer.
Additionally, prepare for the Law School Admission Test (LSAT). Candidates for law school must submit their LSAT scores with their applications. An individual's score on this half-day test, which aspiring law students normally take in their junior year of undergraduate study, can often determine whether they'll be admitted to the law school of their choice—or not. Many companies offer LSAT test-prep courses that cover test-taking techniques and familiarize students with the exam's content. Completing one of these courses may help an examinee increase their score on the test.
Step 2: Take the LSAT
The LSAT is designed to test a student's critical-thinking, analytical reasoning, and reading skills. The exam includes several sections of multiple-choice questions. Scores from the test must be included with law school applications. This is the next big step that you'll need to take in order to prepare for a career as a tax lawyer. Studying for the LSAT takes a long time and should be taken seriously by all those who want to become lawyers.
Step 3: Graduate from Law School
Law school usually requires three years of full-time study. First-year students take classes focusing on basic law subjects, such as criminal and property law, contracts, and torts. Second-year and third-year students complete elective courses, clinical experiences, and judicial internships.
Sometimes, law students can concentrate their studies on taxation. Through these concentrations, students complete courses in topics like estate, gift, and income taxes; local and state tax laws; income tax timing issues, and income tax for real estate transactions. Some concentrations may also include clinics or internships.
Some schools offer joint J.D./Master of Laws (LLM) in Taxation degree programs. These programs may require seven semesters of full-time study, which is one semester longer than a traditional J.D. program. In addition to the basic law school curriculum, students complete courses in corporate income tax law, family wealth planning, and taxation of business entities. Internships with the Internal Revenue Service (IRS) or clinical experiences may also be a part of the curriculum.
Be sure to take elective courses in tax law. Regardless of whether a student completes a concentration or dual-degree program, electives in tax law can provide them with an in-depth knowledge of the field. Examples of these classes include estate and gift, corporate, and federal income taxes.
Also be sure to complete a clinical experience in tax law. A clinical experience in tax law allows students to obtain hands-on experience handling some of the issues that can arise in the field and may prove beneficial when looking for a job or working as a tax lawyer.
Step 4: Take the Bar Exam
According to the BLS, every state requires that lawyers practicing within its borders be licensed. To become licensed, most states require that individuals pass both a bar exam and a professional responsibility exam and be admitted to the state's bar association. The format of each state's bar exam differs, but may include several days of tests with both multiple-choice and essay questions.
Finally, prepare for the bar exam. Several private companies offer bar exam prep courses that provide examinees with instruction about test subjects and test-taking techniques. Completing one of these prep courses may help examinees ace the exam on their first try.
Step 5: Find Employment as an Income Tax Lawyer
Government agencies, such as the Central Intelligence Agency (CIA) and IRS, hire attorneys to help them with tax issues. Law firms and private companies also hire tax attorneys. Government agencies may not require that candidates have experience working as a lawyer, but law firms and private companies may prefer those with several years of experience.
Step 6: Consider Earning an LLM in Tax Law
Many times, employers prefer candidates that have an LLM in Tax Law. Because employers may prefer candidates with LLM degrees, completing one of these programs may increase job opportunities. Courses in these programs cover topics like tax practices and procedures, income tax accounting, taxation of energy markets, and taxation of property transactions.
The career path for a tax attorney involves getting a law degree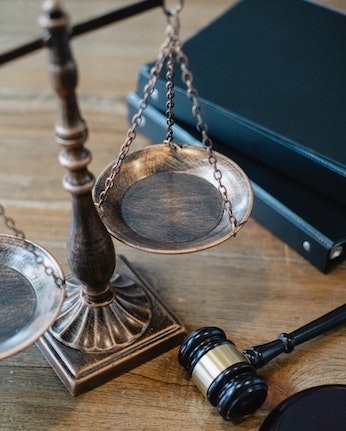 Required Skills for Tax Lawyers
The following is a list of just some of the skills that lawyers require in order to be successful in their careers:
Excellent oral and written communication skills
Analytical reasoning skills
Attention to detail
Creative problem-solving
In-depth understanding of the relevant legal codes
In-depth understanding of all relevant government regulations
In many cases, these are skills that you will acquire over time in your career as a tax lawyer, rather than the knowledge and skills that you'll have at the beginning of your career.
Remember, to become an income tax lawyer, you must:
Complete a bachelor's degree program.
Pass the LSAT.
Graduate from law school.
Pass your state's bar exam.