Health Insurance Specialist Job Description
Health insurance specialists are medical professionals that work with patient records to categorize and code procedures for insurance reimbursement. Health insurance specialists may spend many hours in front of the computer filing claims and primarily work in medical facilities, such as doctors offices or hospitals. To become a health insurance specialist, candidates need to complete online health insurance courses or courses in person to learn about the field and become certified.
Health Insurance Courses: Essential Information
Career training for health insurance specialists is offered by community colleges, technical colleges and continuing education departments of 4-year colleges. Health insurance training programs are career programs that typically result in a certificate of completion. Health insurance courses can prepare students to take the Certified Medical Insurance Specialist (CMIS) exam. The CMIS credential is awarded to students who successfully pass the exam. You will explore the following areas in health insurance school:
Medicine
Financial tracking software
Worker's compensation
Insurance claims
Medicare
ICD and CPT systems
Spreadsheets
Health Insurance Courses: List
Roles and Responsibilities
Compliance
Health Insurance Basics
External Audits
Procedural Coding
Paper Claims
Electronic Data Interchange
Receiving Payments
Insurance Collection
Managed Care Plans
Medicare
Medicaid and other State Programs
Workers Compensation
Disability Benefits
Health insurance specialists create insurance claims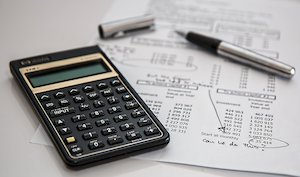 Medical Insurance Courses: Topics
Health Insurance Billing and Coding
Health insurance specialists train in the international classification of disease (ICD) and common procedural terminology (CPT) classification and coding systems. Codes are used in patient billing, insurance claims and for statistical purposes by the insurance company and the government. Accurate coding is vital; a wrong code could result in the claimant being denied health insurance coverage.
Health Insurance Claims
In this course, students learn to initiate and track a health insurance claim through the claims process. Preparing electronic and paper claims are covered. The course includes instruction on how to resolve denied claims, appeal denied claims and correct billing errors. Types of claims, such as workers compensation claims or Medicare claims, are dealt with specifically.
Human Anatomy
Medical office workers take this overview course to learn the basics of human anatomy and physiology. Emphasis is on disease, as well as the medical procedures and laboratory tests used in treating illness. In some programs, a course in medical terminology may fulfill this requirement.
Insurance and Medical Terminology
Students learn the definition and usage of terms related to insurance, anatomy, physiology and medicine in this course. Proper usage and pronunciation of medical terminology is important for accurate communication with patients, doctors and health insurance companies. This is one of the first courses in a health insurance training program. Dental terminology also may be included in this class.
Legal and Legislative Issues
Students must also take classes that cover legal aspects of insurance. Students might study courses that cover things such as health insurance mandates, pre-existing conditions, patient confidentiality including HIPPA, as well as false claims other legal issues. It is important that health insurance specialists understand the law and can use this information to ensure that patients are reimbursed properly for medical procedures.
Medical Office Technology
This health insurance training course includes instruction in the software applications and electronic communications used in medical offices. Word processing applications and financial tracking software are reviewed, and students learn to access online spreadsheets and databases and to use electronic billing systems.
Health Insurance Specialist Certification
The Certified Medical Insurance Specialist (CMIS) exam is the certification for health insurance specialists. Medical insurance classes prepare students for this exam. The exam is four hours long and includes 100 questions. Students have access to open code books during the exam and require a score of 70% or better to earn certification. Certification can open new employment opportunities and increase candidate's salary.
Health Insurance Specialist Salary Outlook
Health insurance specialists make a median salary of $60,815 as of 2020 according to Salary.com. The lowest end of the salary range is $43,976 and the highest range is $70,750. Salary varies according to state employed as well as the specific employer, job experience and education.