By Sarah Wright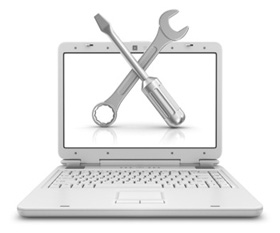 Open Education's Maturity Curve
One of the interesting and challenging aspects of Open Education Week (OEW) is that, as a global event, some of the webinars and online conferences happen while those of us in the Pacific Standard Time zone are asleep or on our way to work. This was the case for OEW's very first webinar, titled 'An Introduction to Open Education (OE) and Its Potential for Modernizing Traditional Formal Education,' which was put on by Andreas Meiszner and Brendan Barrett of the United Nations University. However, fortunately for me, a virtual record of this webinar exists in the form of an etherpad discussion that's being continuously updated as the conversation continues throughout the week.
On Monday, the discussion focused on the 'maturity curve' of open education. Using this chart as a guide, participants discussed where OE is in terms of its development, and where it can go in the future. The live discussion that accompanies this is quite interesting and is available for view on the etherpad linked above. Today's discussion was all about quantifying the success of OpenCourseWare (OCW). Participants discussed the relative lack of formal study that's been done on the use of OCW, and the hour-long conversation blossomed from there. You can check out the chat record here to learn more about how OCW is being used, and what can be said about how much it's being used. That discussion looks like it will continue to be interesting, so make sure to check back throughout the week.
The TOUCANS Project
The global scheduling was a bit of an issue for me this morning, since the first event I wanted to attend, a webinar titled 'Enabling Universal Access to Higher Education via Openness and Collaboration' was live and happened before PST business hours. Unfortunately, I can't seem to locate materials from this event, though apparently all the materials from this multi-session webinar will be available at the conclusion of OEW.
I did get to look around a bit at the blog by the host of that webinar, and it's quite interesting. The open ed movement is one that loves its acronyms, and this particular project is no exception. It's called the TOUCANS project, which stands for Testing the OER University Concept and Aspirations: a National Study. The study is being conducted out of England's University of Leicester, and is further testament to the global nature of this movement. If I take nothing else away from OEW, it's that this is a worldwide effort. That's heartening.
More Webinars, More Coverage
This afternoon, I'll be attending a few webinars focusing on resources for community colleges and the issue of textbook costs. I'll be posting coverage of those events after they're over, but you can attend yourself! Go to the OEW schedule and check out what's on offer. Stay tuned throughout the rest of the week as I delve deeper into the world of open education.