By Sarah Wright
Professors Are People Too
Remember how, when you were a little kid, it felt pretty weird to see your teacher in the grocery store? Even in college, your professors can seem as if they exist outside of the realm of society. On some campuses, professors can even attain something of a rock star status if they have habits or approaches that students find amusing. On the other hand, professors might seem a bit socially awkward and detached from the world around them. But professors aren't just aloof eggheads or bookish automatons - they're professionals who have to deal with the ins and outs of their jobs just like everyone else. And for some professors, dealing with spoiled, rude students can be a distinct downside to their jobs.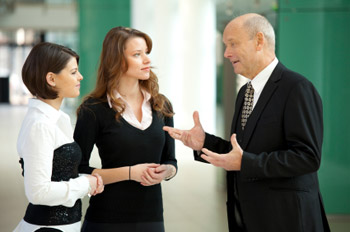 In a recent editorial for The Chronicle of Higher Education, Elayne Clift detailed a 'semester from hell' in which she experienced 'extraordinarily bad behavior' from students. Clift describes a classroom devolving into chaos when students were presented with a syllabus on the first day of class. Their complaints about the course - and about her - were so severe that a school administrator contacted her to discuss the issues. Working to regain control of her classroom, Clift established a set of rules and suggested that students who were dissatisfied with her plans for the course shouldn't take it.
Though enrollment fell, the professor's experience did not improve, nor did student behavior. Things got so bad that student behavior was having a negative emotional impact outside of the classroom. Some well-behaved students even expressed remorse that Clift had to deal with such rudeness. Even if things don't get this bad, every professor is likely to deal with problem students at some point in his or her career. How can students make sure they're not standing out because of their bad attitudes?
What Is Entitled Behavior?
Clift's complaints didn't end at the fact that some students were being rude. Her editorial also pointed out the fact that her students weren't performing well and were acting out when this was drawn to their attention. Certainly, no student is in a position to act disrespectfully just because he or she has received an unsatisfactory grade. Receiving and responding to criticism is an important part of the educational process, and it's something every student should be prepared for. Professors are trained professionals with knowledge and education that qualifies them to teach and, more often than not, their criticism will be more helpful and instructive than needlessly insulting.
Part of the problem with students responding immaturely to grades and syllabi may be a sense of entitlement - that is, a feeling that the professor is there to render them a service to their liking, rather than to serve as an expert guide through a field of knowledge. The notion that one deserves an 'A' simply for trying is one that may apply in high school, but is not likely to fly in postsecondary education. Students with a misplaced sense of entitlement and a perhaps undeserved sense of their own superiority are those who are most likely to be rude and disrespectful in the face of the critique that is a normal part of higher education.
How To Avoid Acting Inappropriately
The flip side of the 'professors are people too' coin is that they do make mistakes. Current students may do well to remember this. If you notice a problem with scoring on a test, or think that you received an unfair grade on a paper, you absolutely have the right to discuss this with your instructor. It would be unfair to equate 'valid concern over a mistake' with entitlement. Just remember that it's usually easier to get a positive response when you treat people with respect.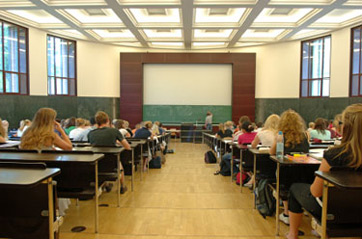 If you're upset or otherwise emotionally agitated, give yourself time to calm down before you broach the subject with your professor. Attacking the issue with a clear head will help you stay calm and respectful. This is a good skill to develop; chances are, you'll face issues like this in the workplace, and you do NOT want to get in the habit of yelling at people who are theoretically in a position of authority. Professors may have little recourse if a student gets in their face, but a boss can just fire you if you're being disrespectful. So look at acting professional with your professors as practice for life after college. After all, some of the most important things you can learn in school aren't laid out in a textbook.
If you have a concern you'd like to discuss with your professor, consider visiting his or her office hours for a one-on-one meeting.