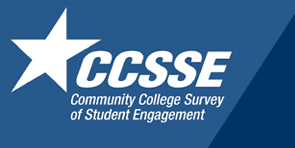 Forging Relationships
The Center for Community College Student Engagement just released their annual Community College Survey of Student Engagement (CCSSE). The 2009 report draws from three years of survey data (2007-2009), including more than 400,000 students at 663 institutions in the U.S. and Canada. Titled Making Connections, this year's report focuses on the crucial role that forging meaningful relationships plays in both the quality of the student's experience and the likelihood that they'll stay enrolled.
Finding new ways to engage students is especially important for 2-year institutions. Close to two-thirds of community college students are enrolled part time. These students are typically less engaged and, therefore, more likely to drop out. Furthermore, relatively few instructors teach full time - 67% of faculty members at community colleges teach part time, yet these professors are typically handling half to two-thirds of all course sections.
The researchers found that most community college students have considered dropping out at some point. Students offered a variety of reasons, including finances, family obligations and academic difficulties. When polled about why they chose to stay in school in spite of their challenges, almost all students named a specific student, faculty or staff member who gave them the support and encouragement they needed to keep going.
The report indicates that the strongest of these connections are typically forged in the classroom. Almost half of the students surveyed reported that they had worked closely with other students during class, and 64% said that they contributed 'often' or 'very often' to in-class discussions. By contrast, only 22% worked 'often' or 'very often' with other students outside of class, and only 16% frequently discussed course ideas with their professors outside of the classroom.
A New Way to Communicate
The study found that while these in-class interactions are crucial, there's a lot that colleges could be doing outside of the classroom to encourage relationships to form. Although nearly one-third of respondents said that their schools offered social support, 75% of full time and 88% of part time students said they spent zero hours participating in college-sponsored extracurricular activities in a typical seven day week. Furthermore, 77% of all students reported never having participated in a community project.
Most colleges actively seek to increase student engagement, but they struggle to find an effective solution. As one student interviewed for the CCSSE put it, there may be posters everywhere, but 'if you just see a sign... you might not be as apt to participate.' The report explored a very 21st-century solution to the problem of drawing students in: social networking.
Unsurprisingly, the study found that most students are already using social media tools such as Facebook, Twitter, texting and instant messaging outside of the classroom. Ninety-five percent of 18-24 year old students and 68% of older students use social networking tools each day. But only 18% of younger students and 10% of older students use them for school-related purposes. Furthermore, the CCSSE found that students who use social networking tools for schoolwork tend to score higher on student engagement benchmarks, but students who only use social networking tools for other purposes, and do so frequently, typically score lower than average on measures of student engagement.
The report's findings indicate that colleges are missing a significant opportunity. By incorporating new technology into both classroom learning and promoting extracurricular activities, schools may be better able to reach this generation of students. However, the researchers caution that social media is not a magic solution. It's simply another channel through which communication can be improved and relationships can be formed. They key to retaining students is for colleges to tailor their communications efforts to students' needs, and to focus on making those magic connections.