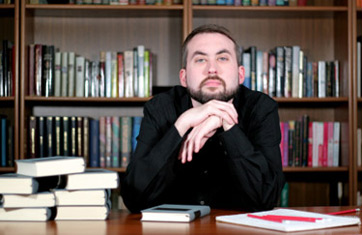 When it comes to explaining Rate My Professors' win, the numbers don't lie. According to their site, users can access a database of over one million reviews of professors throughout the U.S., the U.K. and Canada. Over 6,500 schools are represented in all. That leads to a client base of three million students per month! No wonder Rate My Professors can claim itself 'the highest trafficked free site' in its field.
Perhaps taking a page from school ranking sites like U.S. News and World Report, in 2010 Rate My Professors introduced 'Top Lists' that aggregate the 25 highest-rated university and junior college professors, the ten 'hottest' professors (those who had the most favorable ratio of general positive to negative feedback) and the 25 top junior colleges and universities (calculated based on average professor ratings). Though these are based purely on student ratings and therefore possess a level of subjectivity higher than material published by U.S. News, they can go a long way to helping students make decisions when it comes time to pick classes.
Though its name makes CourseRank sound like merely a slight variation of Rate My Professors, in actuality it takes a pretty different approach. If the term applies, CourseRank embraces more of a holistic philosophy when it comes to class registration. Beyond just telling users how students like certain professors, it helps them put together a schedule for upcoming semesters and even gives in-depth information like desired class' typical grade distribution and weekly workload. Since CourseRank's powered by Facebook, it also lets you know whether you've got any friends already enrolled in a particular class. Currently CourseRank's in use at over 500 schools, but with a product this useful that number's sure to grow.
MyEdu's got an attractive pitch for future college students: use their free service and save money - up to 20% of the total cost of college, in fact! That's because so many students jump into college without a real plan: they change majors or schools, lose interest in their classes and find themselves meandering through years of their lives at a much slower pace than they'd hoped. MyEdu wants to combat that by helping clients plan their entire college careers. Using the site's software you can build a class schedule, figure out your major and degree requirements, and, yes, determine what professors are optimal choices. Over three million students at 800 schools have made use of MyEdu's services so far, and that's just the beginning: in October 2011 the site announced a partnership with the University of Texas school system to help usher its students through college in a timely fashion. That's a pretty solid endorsement.