What Is a Criminal Investigator?
Criminal investigators are important law enforcement officials who usually work for local, state, or federal law enforcement agencies. What does a criminal investigator do? These investigators question suspected criminals, crime victims and witnesses; look for evidence; and prepare reports about criminal activity. They might also conduct surveillance or testify in court.
As with many law enforcement positions, work as a criminal investigator does carry some personal injury risk. The specialization of the investigator will largely dictate the amount of risk he or she is exposed to. The work can be high-adrenaline and will likely require the investigator to be armed. While some investigators work alone, others operate in a partnership or even on a team. Most criminal investigators work on a full-time basis, although night, weekend, and overtime hours are all probable. The U.S. Bureau of Labor Statistics listed the median annual salary of detectives and criminal investigators as $83,170 as of May 2019.
Criminal investigators are expected to analyze evidence, make arrests, and testify in court.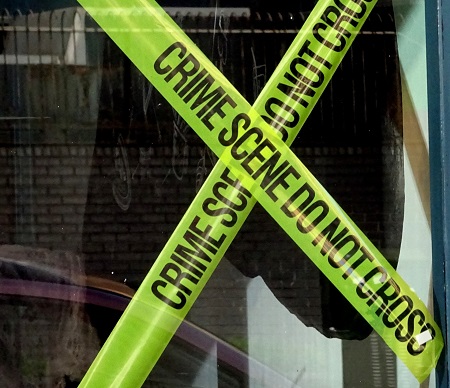 Criminal Investigator Requirements
| | |
| --- | --- |
| Degree Level | Some employers require an associate's or bachelor's degree |
| Degree Field | Criminal justice, accounting, engineering, computer science, or a foreign language |
| Training | Police academy and on-the-job training |
| Certification | States certify sworn police officers |
| Key Skills | Problem solving, leadership, social perception, multitasking, proficiency with specialized tools and technologies |
| Median Salary (2019) | $83,170(for detectives and criminal investigators) |
Sources: U.S. Bureau of Labor Statistics, International Association of Chiefs of Police, O*NET OnLine.
There are a number of steps which are important to how to become an investigator. The following three steps are key for those who wish to begin a career as a criminal investigator:
1. Obtain an education
2. Gain law enforcement experience
3. Get promoted to criminal investigator.
Step 1: Obtain an Education
The first step to becoming a criminal investigator is to obtain an education. Aspiring criminal investigators generally need at least a high school diploma or equivalent for entry-level jobs at state and local law enforcement agencies. Obtaining an associate's, bachelor's, or even a master's degree in criminal justice or law enforcement can lead to advancement and better pay.
Criminal Investigator School Requirements
Although there are no dedicated schools for criminal investigators, relevant majors for aspiring law enforcement agents include criminal justice, accounting, engineering, computer science, or a foreign language. Degree programs typically include criminal justice courses in criminology, community-oriented policing, and victimology as well as investigative techniques, criminal law, and substance abuse. Classes in sociology, corrections, and juvenile crime are also often part of the curriculum. Students can choose tracks that match their career goals, such as law enforcement, crime scene investigations, and computer crime.
Step 2: Gain Law Enforcement Experience
The second step to becoming a criminal investigator is to gain law enforcement experience. Individuals working for local and state law enforcement agencies are typically hired as patrol officers. Most agencies require each candidate to be a U.S. citizen and at least 21 years old with a valid driver's license, have an upright moral character, and be in good physical and mental health. New hires may also have to pass a physical and/or psychological exam, a background check, a lie detector test, and drug testing. After becoming hired, prospective officers typically complete law enforcement training before becoming sworn in as police officers. A period of field training follows, in which new officers work under the supervision of experienced patrol officers.
Step 3: Get Promoted to Criminal Investigator
The third step is to get promoted to the position of criminal investigator. Work experience in investigations or general law enforcement is usually preferred, if not required, by many agencies. Individuals may become eligible for advancement to criminal investigations at a state or local agency after finishing a probationary period, taking a promotions exam, and showing efficiency in job performance.
Criminal investigators at the local, state, and federal levels are also typically required to receive continuing criminal investigator training to keep current with their job skills. Regular marksmanship testing and physical exams might be required by employers. Special assignments and job promotions usually involve additional criminal investigator training. Earning a degree in criminal justice, law, or forensics may also lead to expanded career opportunities.
In summary, becoming a criminal investigator consists of obtaining an education, gaining law enforcement experience, and working to get promoted to an investigator position, which will then be followed by various types of continuing education and training.
Criminal Investigator Salary and Job Outlook
The Bureau of Labor Statistics (BLS) provides thorough information about salaries and job outlooks of many occupations, and the BLS gives insight into what you can expect from a job as a criminal investigator. According to the BLS, the median average earned per year by detectives and criminal investigators is $83,170. The BLS also lists information about criminal investigator jobs in individual states, which shows how salaries vary greatly for criminal investigators depending on the state in which one works. For example, the BLS shows that Texas employs 16,810 detectives and criminal investigators, more than are employed by any other state. Even though California employs only 11,810 detectives and criminal investigators, average wages in California are much higher than in Texas for those who are employed in this field. Annual mean wages in California for detectives and criminal investigators is $107,760, while this average is only $79,490 in Texas.
There are also noticeable differences in annual salaries for criminal investigators depending on if one works for a local, a state, or the federal government. According to BLS data, the detectives and criminal investigators who work for the federal executive branch make an annual mean salary of $107,150. This is in contrast to those who work for state or local agencies, as the detectives and criminals investigators employed by the state earn an annual mean wage of $68,950, while those who work for local agencies earn $74,370 on average per year.
In terms of job outlook, it is expected by the BLS that jobs for detectives and criminal investigators will grow by 1% from 2019 until 2029. This is a slower growth rate than the national average, and the BLS also asserts that there will likely be high competition for these jobs. In practical numbers, the BLS predicts that 1,300 jobs in this field will be added between 2019 and 2029.
FAQs
The following section addresses some frequently asked questions about being a criminal investigator.
What Does a Criminal Investigator Do?
Criminal investigators have many responsibilities, and some of the most common tasks performed by criminal investigators include:
Analyzing crime scenes
Collecting evidence
Obtaining and executing search and arrest warrants
Interviewing witnesses and suspects
Testifying in court
What Skills Are Needed to Be a Criminal Investigator?
Because of the diverse range of tasks which criminal investigators are expected to perform, it is important that criminal investigators posses and hone a number of skills which are critical to the fulfillment of these tasks. Some of the most important skills and abilities for criminal investigators are:
Mental awareness and fortitude
Critical thinking skills
Physical fitness
Basic knowledge of psychology
Communication skills
Mental strength and critical thinking skills are important for criminal investigators because they are consistently faced with difficult puzzles and questions which they must solve. Making arrests and pursuing criminals both require that criminal investigators be physically fit. A basic knowledge of psychology is also critical for criminal investigators as they try to understand the motives of a criminal and as they interview witnesses and suspects. Communication skills are also important for all of these tasks, as well as for testifying in court during legal proceedings.
How Much Does a Criminal Investigator Earn?
Although detectives and criminal investigators make an median average of $83,170 nationally, this average is significantly different in various states. For example, detectives and criminal investigators in California make an annual mean average of $107,760, while this average is $92,600 in New York and $79,490 in Texas.