By Polly Peterson
A recent decision of the executive board of the American Anthropological Association (AAA) to remove the word 'science' from its mission statement has given rise to a contentious debate among American anthropologists. The current mission of anthropology, as stated by the AAA, is to educate and advocate, which is a move away from the former primacy of scientific research. This act may seem to be political and rhetorical, but among some members of the discipline, it has ignited cries of outrage and feelings of alienation.
Another notable change was the replacement of the traditional American four fields of anthropology (archaeology, linguistics, biological and cultural anthropology) with a list of ten fields. The AAA has issued an open response that promotes these amendments as more 'inclusive.' Yet as Daniel Lende points out, the additions give unequal weight to the sociocultural subdisciplines and thus serve to divide rather than unite the American anthropological community. Reactions underscore a rift between those who perceive anthropology as a largely humanist endeavor and those who embrace a more holistic approach using scientific methods to test anthropological hypotheses.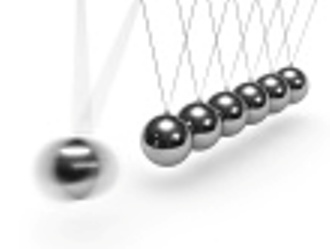 The debate over the place of science in anthropology is nothing new. Every decade the pendulum swings back and forth. In the late 1950s, advancements such as radiocarbon dating led archaeologists to reassess their methods and move beyond writing cultural histories. A decade later, a postmodern reaction against 'impartial' scientific hypothesis testing led to a more self-reflexive phase. While it is true that we cannot disengage ourselves completely from our own cultural biases, and that a researcher's presence affects the very situations that are being studied, are (as critics label each other) navel gazing and treating humans as lab subjects the only two options?
The answer is, of course, no. While the pendulum between empirical research and cultural relativism swings both ways, the field of anthropology is broad enough to contain both extremes. With humanities programs suffering from budget cuts at many schools, it is imperative to validate the relevance of the discipline to non-anthropologists.
Polly A. Peterson, Ph.D., is a graduate and Research Fellow of the Boston University Department of Archaeology and is presently an Adjunct Faculty member at Waubonsee Community College. Dr. Peterson has participated in archaeological research in the U.S., Belize and Mexico, and is currently applying scientific methods to impart data on ancient Maya ritual practices.